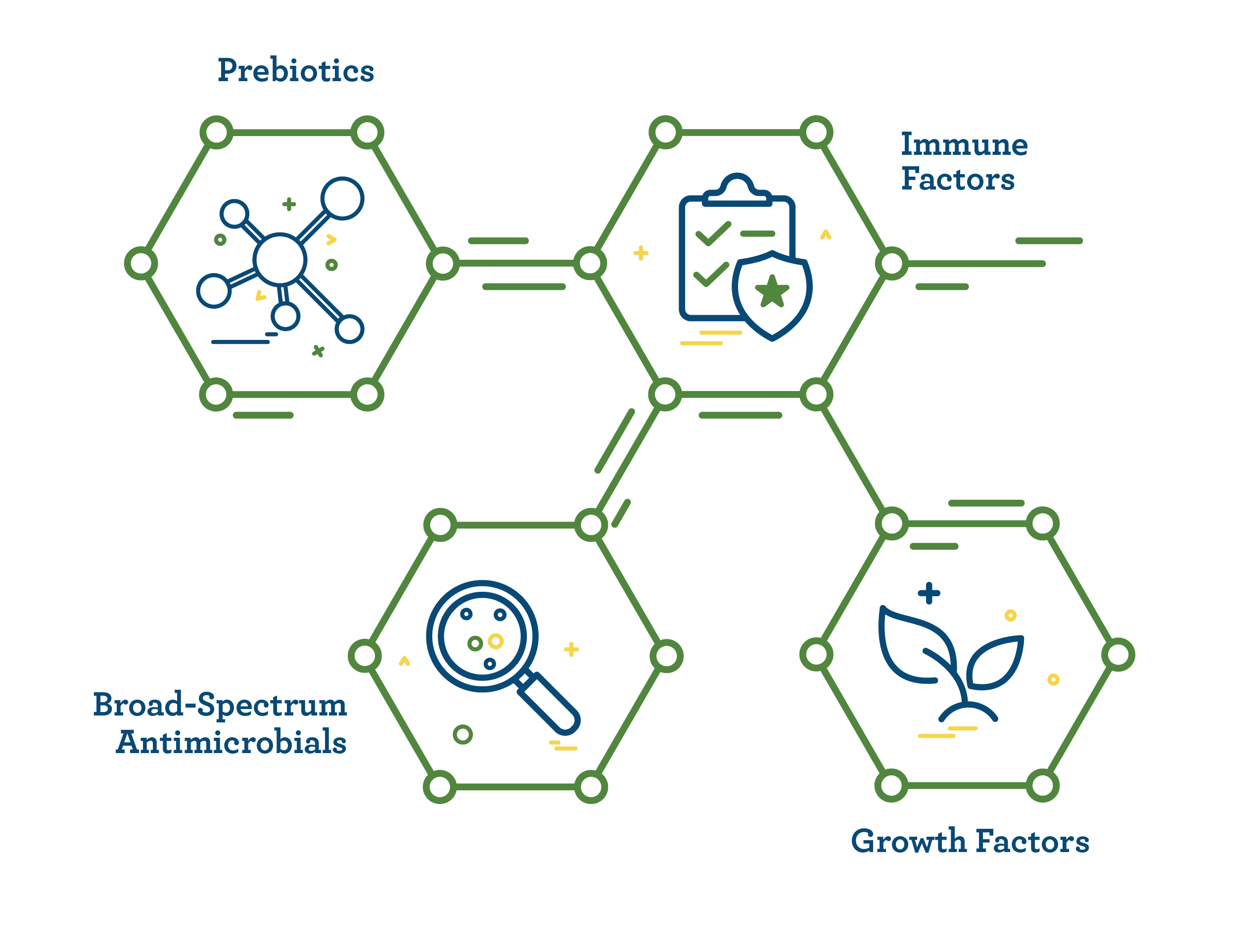 Components of Colostrum
Cow colostrum and human colostrum are highly similar in their makeup; both contain protective proteins, growth and immune factors, and prebiotics. Because they share so many of the same components, the way they work in the human body is also highly similar. Colostrum from cows contains a variety of components that make it a multi-benefit powerhouse.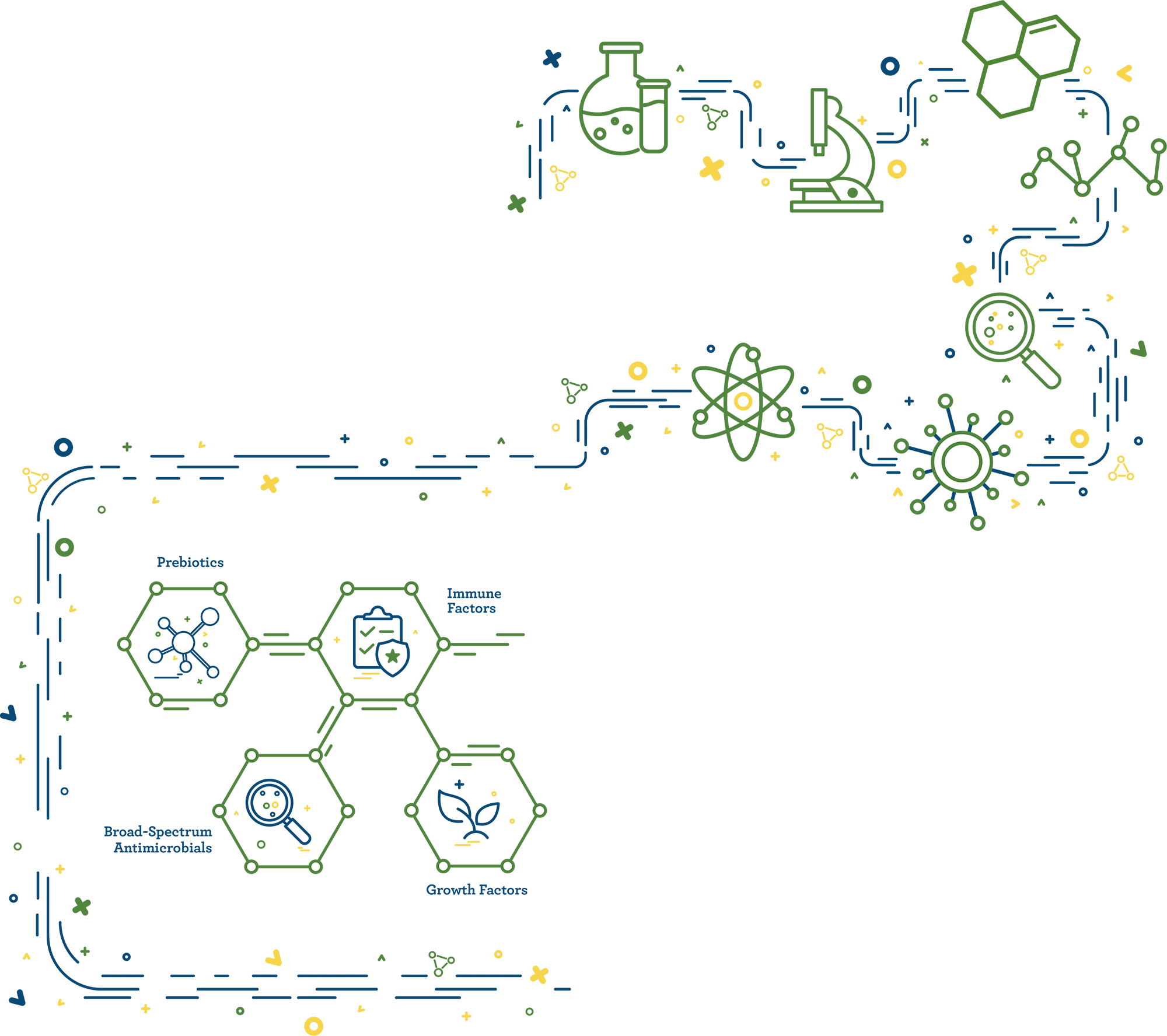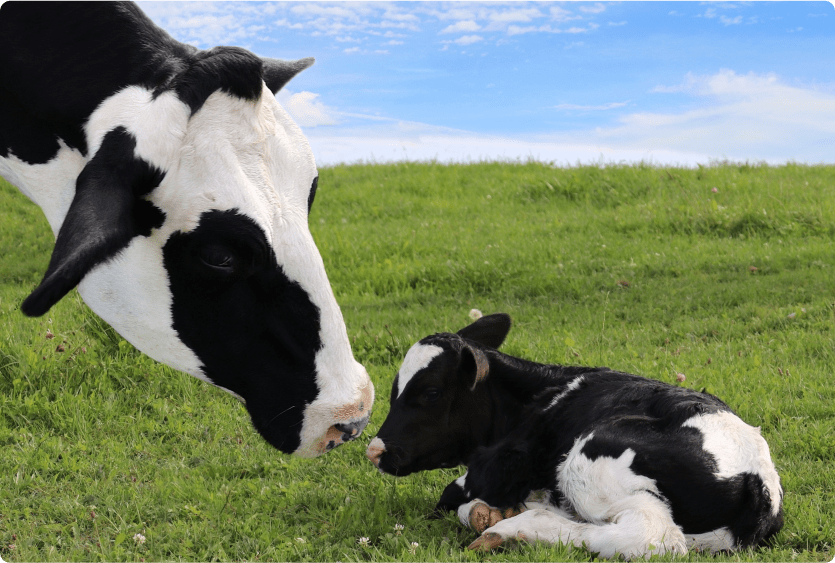 Sourcing of Colostrum
Colostrum is produced in large quantities by mother cows, far exceeding the needs of a calf. Once the calf receives all the colostrum it needs, the rest can be collected for human use. While collection methods can differ from company to company, there are some best practices you should look for. First and foremost, look for companies that put the health of the calf first and collect only after the calf has received all of the colostrum it needs to thrive. You should also look for companies that support the health and well-being of the cows where they get their colostrum – cows that live on USDA, Grade A certified dairies are best.
Colostrum is also best when it is collected on the first day of milking, once the calf has received everything they need. After the first day, the components in colostrum start to become less and less potent, meaning it will be less and less beneficial for your health.